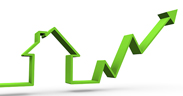 Lets Look at a plan
Like we said before everyone is different and has different situations. The two bookend individuals are the person that has excellent credit and the funds needed for down payment and closing costs. The other person is the one that had some tough times and needs major credit repair. There are also many different situations between these two. We will not assume that one plan will work for everyone. We will take the time to fully understand each persons unique situation and make a recommendation on what is best for that unique situation.
The Challenge
Our challenge is to put the best plan in place for the individual and get the individuals support to execute. Everyone can make fixes and repair bad credit but not everyone has the patience and desire to execute the plan. We can make recommendations but we need the help of the individual to execute and follow through. We have been through this many times and are extremely confident that with time anyone that wants to make change can do so successfuly.
The Solution
The solution and first step is to complete the mortgage application. Your rep could email it to you or your can complete when you meet with your representative. Once the application has been processed by our experts we will no exactly what the plan will be to move forward.
In conjunction with NHSIE we offer complete Homeownership and Financial & Credit Coaching.
The Skills Needed To Execute a Good Home Buying Plan
Patience
Even for those with great credit patience in required. To be in the best position when an offer is placed on a property. We prefer to get complete underwriter approve and not just take a quick glance as some loan officers provide. For those that have major issues major patience is required because the process could take a year or longer. Regardless of your situation we will be there to help all the way til final approval.
Be Coachable
We have our clients best interests in mind when we make recommendations.  These recommendations we typically know had worked before and allow the client to purchase that dream home as quickly as possible. We will expect our clients to follow through on our recommendations and not deviate.
Follow Through
Once the application has been completed our team will be asking for additional documents. It is important that you follow through and provide these documents in a timely manner. We hear all of the time that this process is a pain. Yes it seems like they are asking for everything but a blood sample but this is standard processing and important that documents are provided in a timely manner.
Follow-up
We will be constantly following up with you to assist with the loan approval process. We will also follow-up if an extensive credit repair process is recommended and see how or if we need to provide further assistance.
Final Result & Client Satisfaction
"Thanks to you, I got my very own house! It was a pleasure working with you. You are all rock stars!"
"You knew details regarding guidelines & regulations to get my loan done when other mortgage companies told me it couldn't be done."
"By far this was the best experience we have had. The team was simply amazing. The customer service was beyond excellent."
"Our loan officer was very knowledgeable, courteous, and informative. He went above and beyond our expectations."
"I cannot thank you enough for the great service and professionalism. Throughout the whole process I was always well informed and knew exactly what the next step was going to be."