OUR MISSION IS TO PROVIDE EVERYONE OPPORTUNITY FOR THE AMERICAN DREAM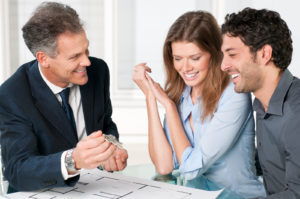 Our Approach
We believe everyone deserves the opportunity to own their own home and have a piece of the American Dream. We are different from other teams in that if you have the desire and are willing to put in the time we are here to assist.
Our Story
We felt that a certain part of the population was not being served and assisted. We believe everyone deserves a part of the American Dream to own a home. We are a team of very experienced mortgage brokers and real estate agents working together to help you buy a home regardless of your past circumstances.
We Thrive On Challenging Cases That Others Have Turned Down.
The Right Solution. Designed Specifically for YOU
We know everyone's situation is different.. We work with YOU to put the best plan together specifically for your situation. When other have turned you down we will help you put a plan together so you can buy your Dream Home!
Even if you have been turned down!
We feel that even if you have had issues in the past!
We can help!
Everyone's situation can change! If you can take some simple steps and  if you have the desire to buy a home. WE CAN HELP YOU!
Intuitive Options
Our intuitive options allow you to quickly and easily put a plan together.
You Matter
Options are useless without a clear understanding of what they can do to get you approved for a loan. We include intuitive, easy to use options.
Responsive
No matter what your situation was.
We Get You Approved
Where you want to go matters most! We are here to help, and we can be accessible anywhere, anytime. We want to make your needs top priority!
Meet Your New Best Friends, Our Gurus.
Real Estate – Buying/Selling
98%
We Are Temecula Based
But Have Helped Clients
Throughout Southern California.
We Thrive Ourselves On Creativity, Intuition & Determination.
We succeed when others have failed.
We Are Creative
With Years of experience we are able to come up with solutions others may not be familiar or dealt  with before. We will meet and put a plan together for you.
We Have Intuition
Again with over fifty years combined experienced we have seen almost every situation. We have been able to help many people with a similar situation.
We Are Determined
We believe everyone deserves a chance at home ownership. We are relentless at coming up with the best solution for your situation.

We're Here To Help You Find and Purchase Your Dream Home!
Through Creative Ideas, Innovation & Sheer Determination
Even if you have been turned down before!